Williamson & Pagan has over 75 years of combined real estate expertise. They are consistently ranked Top Team and Platinum Agents at RE/MAX Estate Properties. Nicole's legal background as an attorney, Jennifer's M.A. in Spiritual Psychology, Kim's extensive background as a Broker, and Bob's legendary expertise in the Westside Los Angeles/Silicon Beach communities give them an unparalleled edge in this complex market.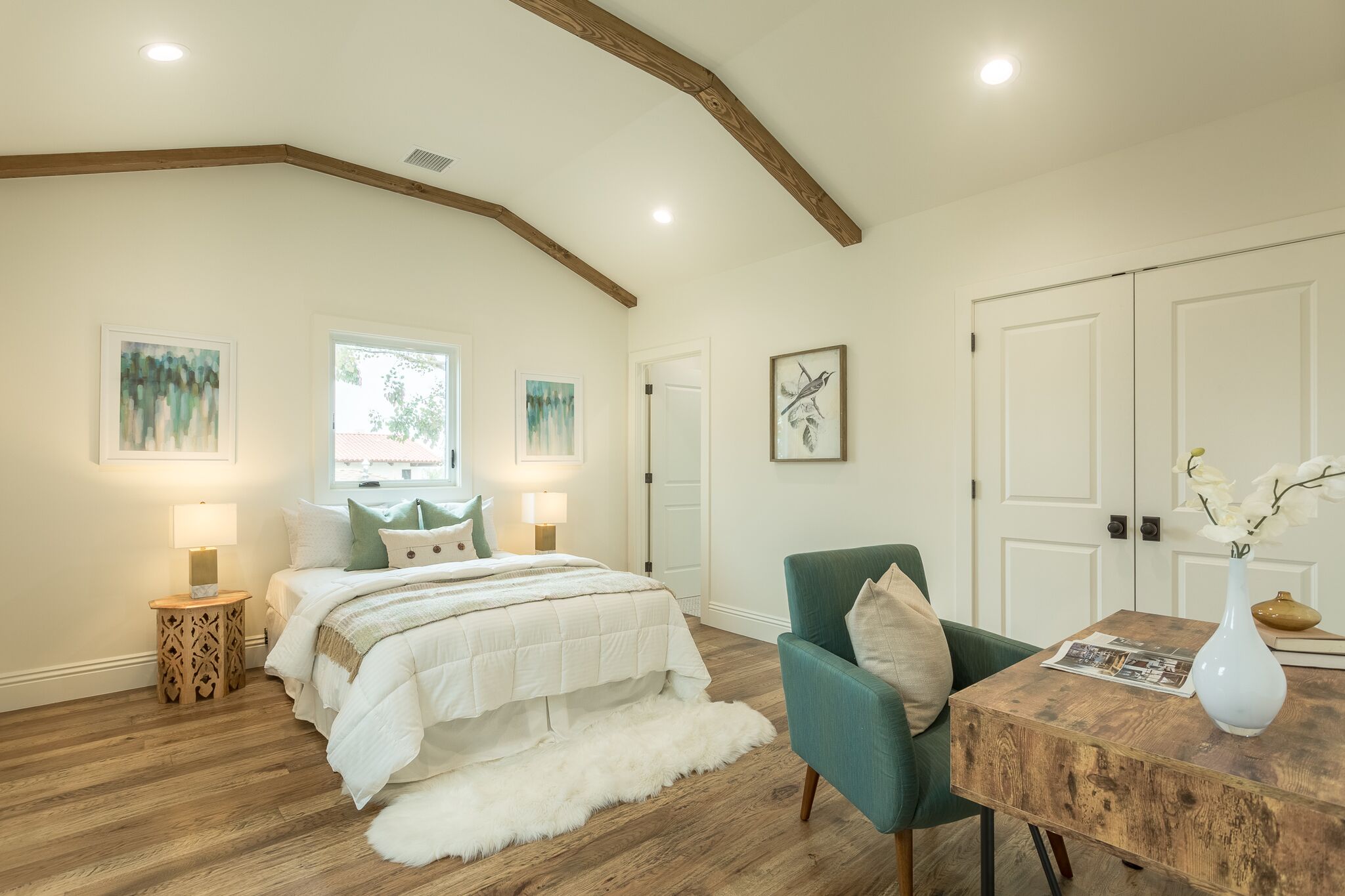 "We can't say enough great things about Nicole and Jennifer. They were amazing! They are so knowledgeable about the local market and the buying/selling process from start to finish. They have their clients' best interest truly at heart. They really look at the pros and cons of each home based on what you are looking for and what is best for your family. We have never met other realtors whom we felt were more trustworthy. They look out for you to ensure your interests are protected throughout the process, from the start of making an offer, through inspections and closing. They do not let anyone take advantage of their clients and will go out on a limb for you. Nicole and Jennifer were recommended to us and we couldn't be happier that we contacted them. We would absolutely recommend them to others – it's a no brainer!"
The Vanns – Buyers & Sellers in Westchester
"Kim and Nicole were great, and very professional from the first meeting. They came prepared and ready to get to work. They helped us sell our old house, as well as help with finding our new one. This can be a daunting experience, but they really helped to make it as stress-free as possible. They really know the business, and explained everything in simple terms, which helped with getting things done in the proper time frame. Same goes for when it was time to buy our new house. They were great negotiators, and when we started escrow, they walked us through each step of the process to make sure we got everything done that we needed to. All in all, it was a great experience, and they actually made the process fun. We thoroughly enjoyed working with them, and would definitely recommend them to friends, and/or use them again, if ever we were in a position to sell or buy."
The Altieris – Sellers in Westchester & Buyers in Pacific Palisades
"If your faith in humankind is wavering, hire Jenny and Nicole--they'll restore it. They're genuinely nice people who really know their ****. I truly feel they got us the best deal possible on our house and made it virtually stress-free. I'm convinced they know Westchester better than any other agents and their combination of personal and professional experience makes them the best choice for anyone looking to sell in this neighborhood. They're also just lovely people. Best agents hands down."
Wendy Kokocinska and Donna Myers – Sellers in Los Angeles
"Our experience with Williamson & Pagan could not have been better! We worked directly with Nicole Pagan. Not only is her knowledge of the real estate market impressive, she is a delight to work with! Nicole really took the time to guide us through the home buying process. My husband and I went back and forth on locations, types of homes, etc. – whatever we needed, she provided and she was very patient with us! We finally found our dream home and Williamson & Pagan helped us navigate a tough negotiation all the way to closing. Home buying is not an easy thing to do and having a great agent makes a world of difference. We highly recommend Williamson & Pagan!"
The Zepps – Buyers in Los Angeles
"We have now purchased two homes and sold one through the Williamson & Pagan team, and we simply wouldn't use anyone else. In our last transaction, we sold our current home in one week above asking with multiple offers, and bought our replacement home in one week UNDER asking. Kim, Jenny and Nicole are all total pros and are just such a pleasure to work with. Real estate transactions can be complex and intimidating, but we always felt confident in the advice we were getting, and that all the various documents and processes were proceeding promptly and effectively. Listings, photography, inspections, title, escrow, financing, remediation, negotiation, staging, open houses, showings – it's a lot, and the Williamson & Pagan team was always on it. They knew where we were, what needed to be done next, and made sure it happened on time. I can't recommend them highly enough. You won't be disappointed."
Dennis & Pamela Wolfe – Buyers & Sellers in Los Angeles
"Jenny went above and beyond for us and we'll always be grateful how she helped us find our home. From the beginning Mimi, Casie, and I felt like she was always there to answer our many questions and calm us down when things got a little crazy with the loan. And when we needed a place to stay, she generously let us stay at her place. She is simply amazing! We tell this story to everyone because it shows how much she loves what she does and the personal care she gives to her clients. Hopefully someone in our friends and family sells their home or is looking to buy one soon because we can't wait to tell them about her!"
Casey & Arturo Lopez – Buyers in Los Angeles
"When my wife and I were looking to buy our first home, we were referred to Jenny by a friend in the real estate industry. Jenny ended up being the first and only agent we interviewed, and we could not have been happier. Jenny and the team were patient with us and incredibly responsive throughout."
Kevin and Courtney Wittner – Buyers in Los Angeles
"Williamson & Pagan helped me sell my house in Westchester. I selected them because they were the most professional, tactful, knowledgeable and pleasant among the real estate agents I interviewed. They were fantastic all the way through: preparation, advice, staging, photography, getting house to market quickly, open houses, helping me navigate the multiple offers I received(!), and then guided me calmly through the waters of escrow. Kim, Nicole and Jennifer are terrific and I highly recommend them."
Kathleen Howlett – Seller in Silicon Beach
"I value the Williamson & Pagan commitment to sell homes for their customers. I have had many different realtors work for me and help to buy and sell homes, however, the Williamson & Pagan Team has showed me time and time again that they are the very best in their field. The Williamson & Pagan Team seems to have more knowledge and is willing to work harder for their customers. I certainly appreciate their experience, understanding of real estate and their never ending commitment to their customer."
The Hensleys – Seller in Los Angeles
Our Office
7131 W. MANCHESTER AVE.
LOS ANGELES, CA 90045
Contact Info
Nicole Pagan
310.678.6650 | nicole@williamsonandpagan.com
Jennifer Williamson
310.801.0614 | jennifer@williamsonandpagan.com